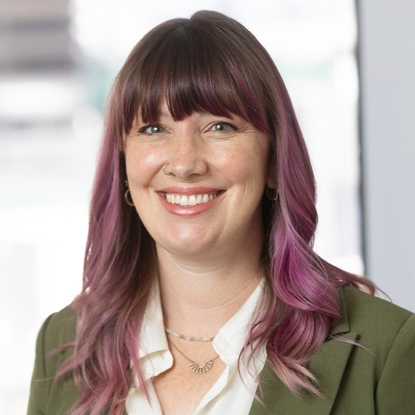 Anna Rudman Santos
Bio
Anna Rudman Santos has been practicing family law exclusively since 2016. Anna is a compassionate and accomplished attorney specializing in all aspects of family law, including divorce, domestic partnership dissolution, domestic violence retraining orders, child custody and visitation, child/spousal support and property issues. Anna's years of experience and strong aptitude for family law help her clients understand and navigate the complex legal process. Anna is committed to providing her clients with the support, information, and insight they need to make informed and critical decisions related to their case.
Prior to joining Ross Family Law, Anna worked for four years as a family law attorney at Fox & Bank LLP. While there, Anna skillfully and successfully argued her clients' positions in court, assisted clients through mediation, drafted motions and trial briefs, and participated in multiple trials.
Anna's legal experience also includes working as a family law attorney at Open Door Legal, an innovative nonprofit practice offering universal access to underserved communities throughout San Francisco. While there, Anna was recognized by the California State Assembly for her work protecting survivors of domestic violence. She has had the opportunity to represent children as Guardian ad Litem in Juvenile Court proceedings and participate in Violence Against Women Act cases.
Anna earned her law degree from University of Memphis Cecil C. Humphreys School of Law.
Community Involvement
Help a Mother Out, Associate Board Member
Contra Costa County Animal Shelter volunteer