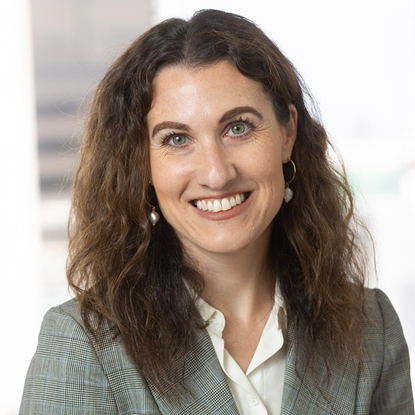 Zoe Brown
Bio
Zoe Brown has been practicing civil law as a trial litigator including complex civil litigation throughout the Bay Area for approximately ten years. For more than five years after graduation from law school, she represented low-income clients in the public sector. She has represented hundreds of clients with fair housing claims, in unlawful detainer actions, and in complex tenants' rights actions. She has extensive experience in the courtroom, in administrative hearings, and in court-ordered and private mediations, as well as in law and motion and discovery practice.

Prior to joining Ross Family Law, Zoe was an associate at Candelaria PC, another family law firm in the Bay Area. Prior to that, before Zoe made the switch to family law, she was a managing attorney supervising a team of five attorneys at a private tenants' rights firm. Zoe has also been a clinical supervisor at the prestigious University of California- Berkeley School of Law's East Bay Community Law Center (EBCLC), supervising Berkeley School of Law students as well as law students from other top law schools across the country in litigation practice. In addition, Zoe was published in U.C. Berkeley School of Law's California Law Review online in August 2020.

Zoe began her legal career in the family law field and has enjoyed returning to this area of law. While still a law student, she made new law in her county with a dissolution case for a domestic violence survivor client. As well, Zoe was a pro bono attorney at the Family Violence Law Center representing low-income clients in civil harassment and domestic violence restraining order actions early on in her career.

Zoe is a 2023 Northern California Super Lawyer Rising Star. She earned her law degree at University of Oregon School of Law and earned her undergraduate degree cum laude at University of California- Los Angeles (UCLA).